70-85mm Cavity Two Piece Heavy Duty Lintel 4800mm
Availability:
12 working days lead time.
Image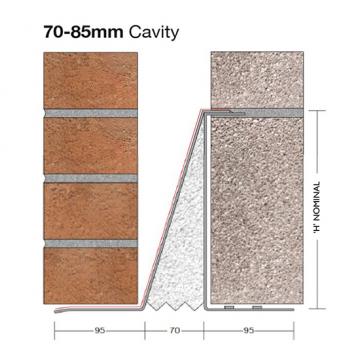 Additional Information
Cavity: 70-65mm
Outer Leaf: 100mm
Inner Leaf: 100mm
Must have solid, fully jointed blockwork infill to inner leaf.
Supergalv coating offers superior life expectancy
Birtley lintels have been tested to BS 476-20:1987 to determine the fire resistance
On top of our Industry-leading performance, you'll also enjoy the unlimited support of our entire technical team, free of charge.
Length 750-1800 1950-2400 2550-3000 3150-3900
L (kN) 35 35 35 25
W (kg/m) 9.7 12.5 13.4 13.4
H (mm) 154 155 156 156