Dewalt 25pc PZ2 Tic Tac Box
Availability:
2 working days lead time.
Image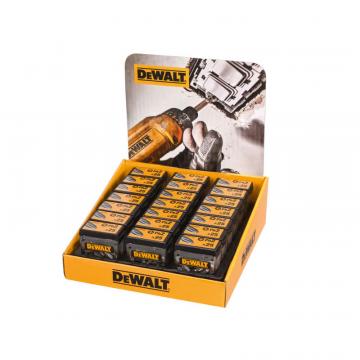 Additional Information
The DEWALT Torsion Pozi Bits have a hardened core for extra strength and durability. They have a flexible torsion zone absorbs torque peaks and reduces breakage (Torsion bits only).
The design features extra grip ribs that grip the screw and reduce slipping (specific bits only). They are tough quality, professional screwdriver bits.
This display contains 21 Tic Tac boxes, each containing 25 x PH2 25mm bits.