Cast Iron Style Long Hopper with Gargoyle Suitable for 65mm + 68mm Downpipe Black
Availability:
6 working days lead time.
Image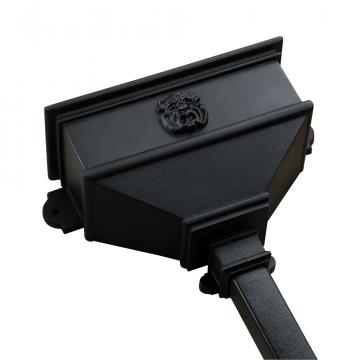 Additional Information
Brett Martin's extensive range of authentic hopper styles and designs provides the opportunity for the designer and home owner to individualise their rainwater system.
The hopper designs include traditional Ogee, Bath and Gothic hoppers and a choice of period motifs including Tudor Rose, Fleur de Lys, Lion and Gargoyles.
LONG HOPPER WITH GARGOYLE
https://www.brettmartin.com/en-gb/plumbing-and-drainage/products/cast-i…