Cavity Stop Socks & TCB Cavity Barrier
Cavity Stop Socks and TCB's have been designed to restrict the spread of smoke and flames within external masonry and timber frame walls, and to further minimise the effect of flanking noise pollution at wall junctions.
They are produced from low resin, non combustible rockfibre mineral wool and sleeved in 50 micron polythene for on-site protection.
Available without flanges (CSS) normally used in standard masonry walls or with flanges (TCB) more suitable for timber frame construction.
Can be manufactured to suit cavity widths from 50mm to 300mm and achieves a fire rating of up to 4hours in standard masonry construction and up to 1hour in timber frame construction.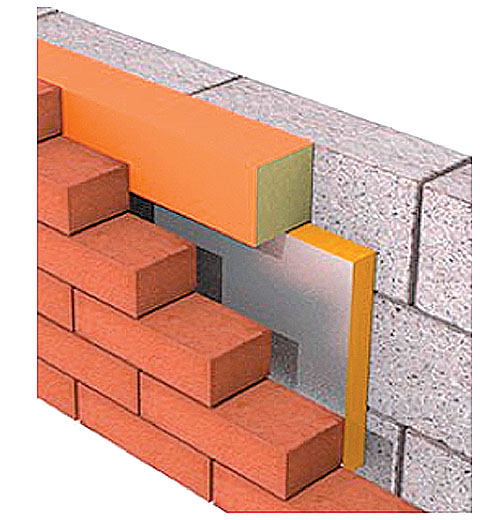 Cavity Stop Socks and TCBs are designed to be compression fitted within the cavity and are easily installed both vertically and horizontally during construction. Care should be taken to ensure butt joints are tightly fitted to maintain fire integrity. The cavity barrier must fully fill the cavity from the inner to outer leaf and any cavity insulation must be cut back. When using for timber frame construction, the flanges are fixed to the frame using clout nails at 150mm centres.