62mm Atlas Concrete Screws (10)
Availability:
In stock and available at our warehouse.
Image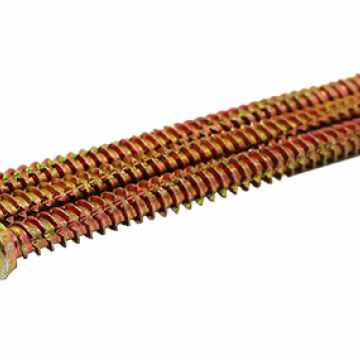 Additional Information
Also called masonry frame screws, these are designed to screw directly into both frame and masonry eliminating the need for a plug.
A fast secure fastening often used as an alternative to hammer and frame fixings.
Supplied in plastic bags with euroslots for hanging and labels with your own name.
A high performance fixings with the added advantages:
Faster installation with and instant fix
Non-expansion fixing, suitable for close edge fixing
Deep T-30 head to reduce cam out
Zinc & yellow passivated finish
3 serrated V threads for optimum insertion and debris removal
Hi-Lo thread for a superior hold
Code Name Size Packaging
PP62ACS10 62mm Atlas Concrete Screws (10) 62 x 7.5mm Pack of 10