6mm Twisted Helibar 3m Length
Availability:
In stock and available at our warehouse.
Image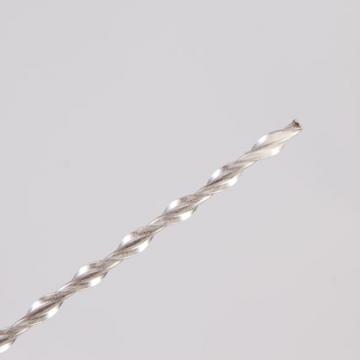 Additional Information
The 6mm twisted helibar are used for reinforcing bed joints to enhance lateral loading resistance in new, and as a remedial option, in existing buildings.
The 3 metre helicoidal bars are used to repair structural defects in existing masonry by using general crack stitching repairs.
Benefits
- Quick installation
- Low labour costs
- Tensile strength more than double required by BS5628
- Minor visual and structural disturbance
- Lengths up to 8 meters
- Good bonding to resins and grouts
- Easily installed in bed-joints
- Enhances lateral loading resistance
Features
- Austenitic 304 stainless steel
- Easy and problem free installation
- Effective in cavity and solid walls
- Our 3 metre Crack Stitching Helicoidal Bar is a helical stainless steel reinforcement rod. It can be used in accordance with BS 5628 (part 2).
Bar Diameter Bars per Joint Tension Load
6mm Single Bar 8.39kN