M12x100mm BZP Cup Sq Hex Bolt/Nut/Washer 2 per bag
Availability:
2 working days lead time.
Image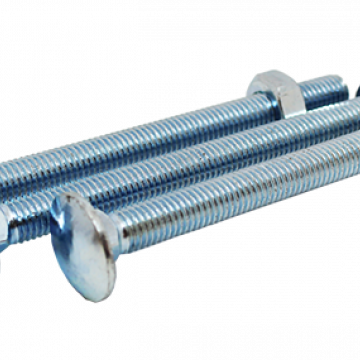 Additional Information
Cup Square Hex also known as carriage bolts or coach bolts. Generally used for connecting timbers together.
The unique square under the domed head prevents the bolt from twisting once nut has been tightened.
Supplied in plastic bags with euroslots for hanging and labels with your own name.
Code Name Size Packaging
PP12100CSH2 M12x100mm BZP Cup Sq Hex Bolt/Nut/Washer(2) M12 x 100mm Pack of 2