Angle Brackets & Angle Plates
Angle brackets are designed for multi-purpose fixing applications and can be used as replacement cleats, nailed or bolted. Angle brackets can be fixed using square twisted nails, bolts or coach screws utilising the various holes and slots located on the brackets.
Stocked Sizes HD150x150x63,HD150x90x63,HD90x90x63,AB50x50x35,AB60x40x60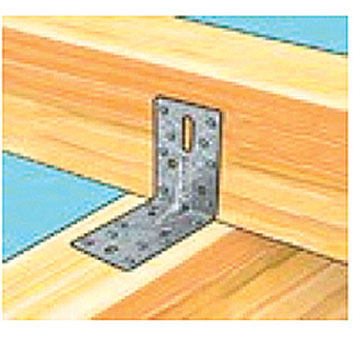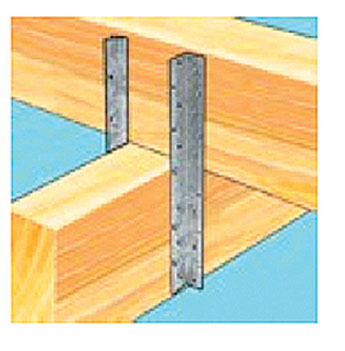 Angle plates are used as a safe and economical method of connecting joists to purlins, they work in a minimum of one working pair though using two working pairs increases the safe working load from 3.5kN to 7.5kN. It is recommended to use all available fixing holes and allow the timber to project 50mm above the brackets.
Standard size is 300x30x30mm.
Splice Plates
Splice plates are suitable for butt jointing timbers for instance where an old rotted joist has had to be removed or where fire damage has occurred and is needed to be replaced with new. They are available as three different sizes to suit timber depths of up to 150mm, up to 200mm and up to 250mm. Splice plates work by enveloping the butt ends using all four plates and using all available nail holes.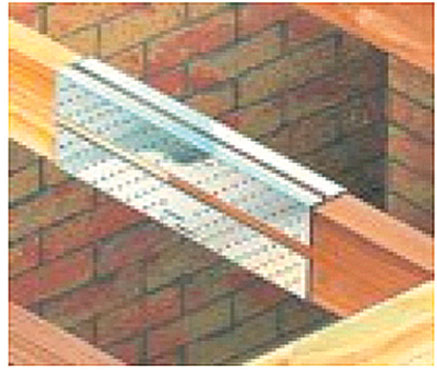 Multi Purpose Fixing Band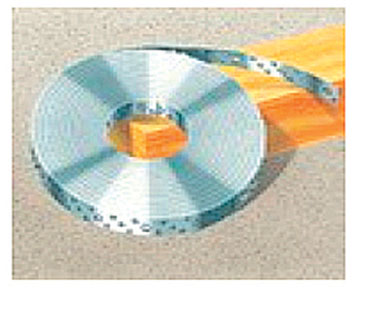 Fixing band as the name suggests is a multi purpose solution for all types of light duty applications. It is stocked as a galvanised 10m coil, 20mm wide and 0.9mm thick and can be fixed using nails, screws or bolts. Typical usage includes as a solution for tying down birds mouth fencing. Stainless steel is available upon request.
Gallows Brackets
Gallows Brackets are used to provide a method of supporting otherwise unsupported brickwork. They are manufactured from 50x50x5 angle in a red oxide finish with holes to suit M12 masonry anchors. They come in two different sizes 375mm high x 375mm deep and 490mm high x 375mm deep and are always sold in pairs.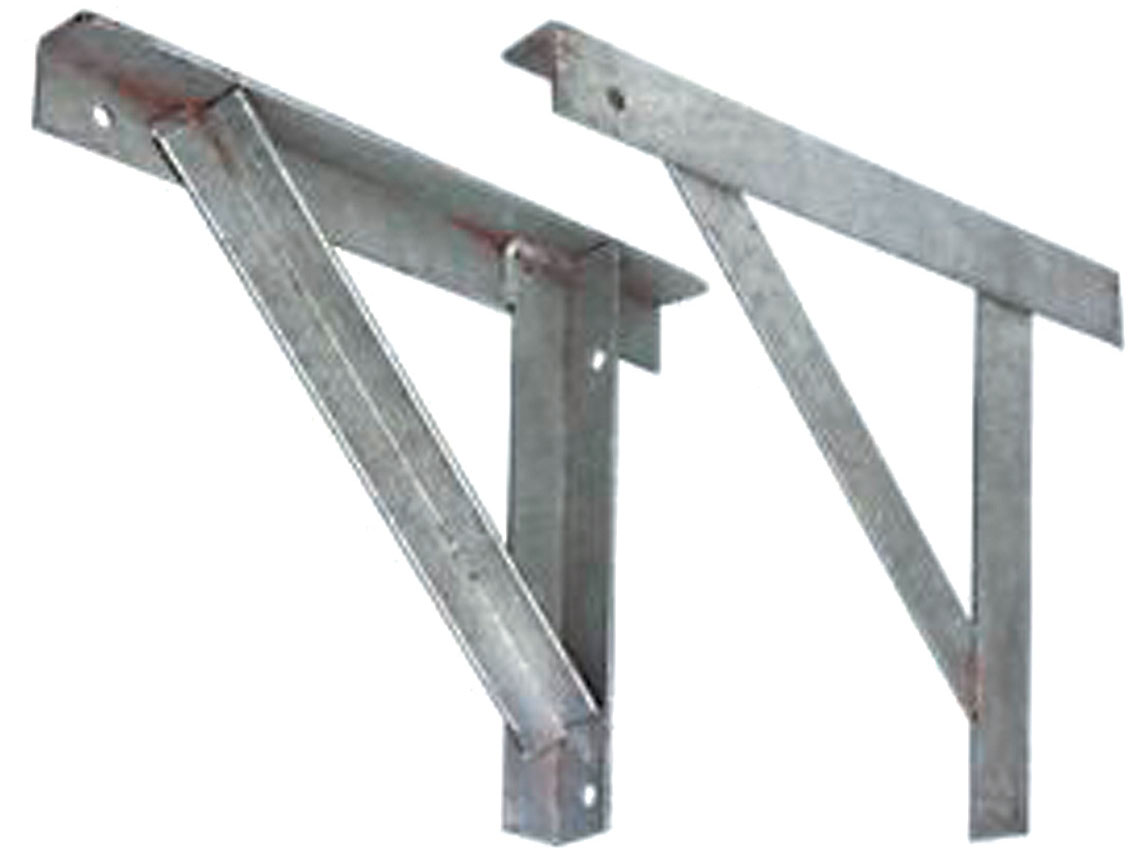 Security mesh is a cost effective way of securing buildings or internal spaces by sandwiching a layer of steel mesh into the walls and ceilings during construction.
Available in a range of gauges it is suitable for internal walls, ceilings partitions and external brickwork. It can also be provided in galvanised steel where damp conditions are expected.