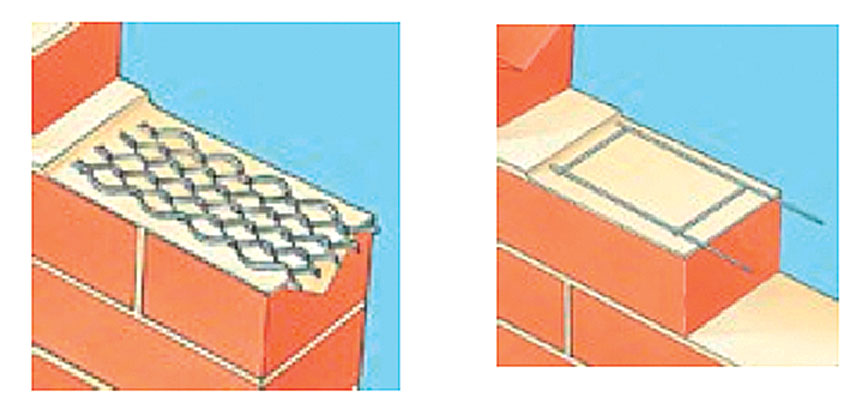 Mesh reinforcement is available in 20m coils and widths of 63, 115, 175, 225 and 300mm.
Ladder reinforcement is available in 2.7m lengths and 60, 100 or 175mm widths.
Brickwork mesh reinforcement is supplied in galvanised or stainless steel. Steel mesh reinforcement in brickwork adds tensile strength to the masonry wall it is inserted in. Stainless steel is used in outer wall scenarios whereas galvanised steel is used for inner walls. Mesh is laid with overlaps of 20mm.
Ladder reinforcement is used where an increase in the tensile strength is required and is available in 3.0, 3.5, 4.0, 4.5 and 5.0mm diameter. Ladder is laid with overlaps of 150mm. Speciality widths are available upon request.