Channels systems are designed to tie brickwork to an existing structure or new steelwork construction whilst allowing vertical movement yet providing horizontal restraint.
Channel is available as plain back, holed or slotted back or tanged.
Plain backed, allows for surface fixing by welding to an existing steel.
Holed or slotted back channel, allows for surface fixing to existing masonry, concrete or steelwork with bolts or other suitable fixings.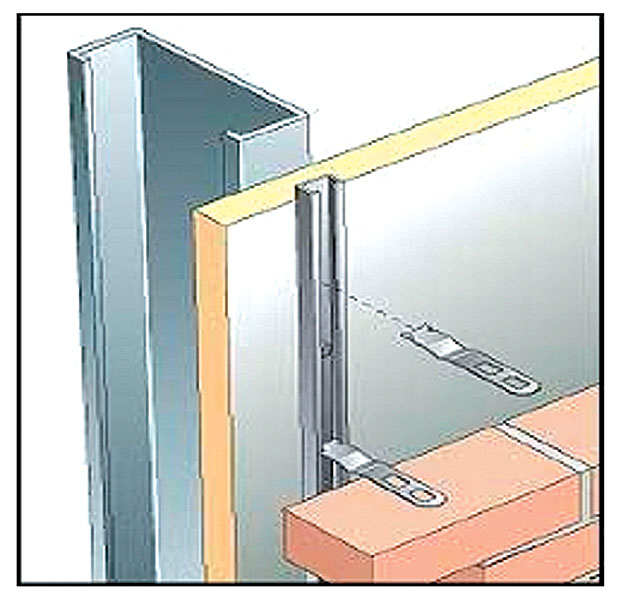 Tanged Back Channel have tangs welded onto the back for casting into concrete. When casting into concrete all channels come with polystyrene infill to prevent the ingress of concrete during pouring. When the shuttering is removed, the polystyrene is extracted and the ties inserted into a clean channel.
All our channels are available in a 3m length for continuous fixing or in 100 or 150mm lengths where coursing in the internal and external masonry leafs differ.
Ties are available to sit within the channel and project out 75, 100, 125, 150,175, 200, 225, 250, 275 +300mm.