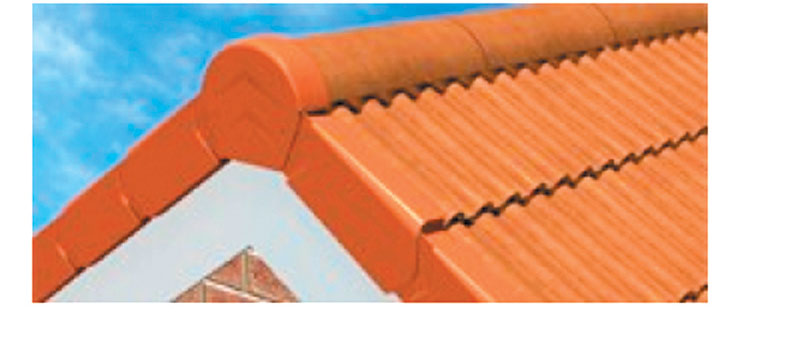 The SmartVerge is a fast-fit Dry Verge System that provides an extremely cost-effective alternative that avoids all of the long-term maintenance problems, and the costs, that are often associated with traditional mortar bedding.
The SmartVerge® Linear Dry Verge System from Manthorpe is designed for use with slates and interlocking plain tiles. It provides an aesthetically pleasing, maintenance-free detail to gable ends.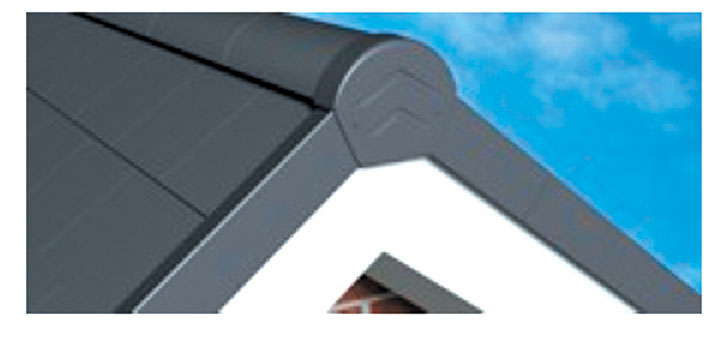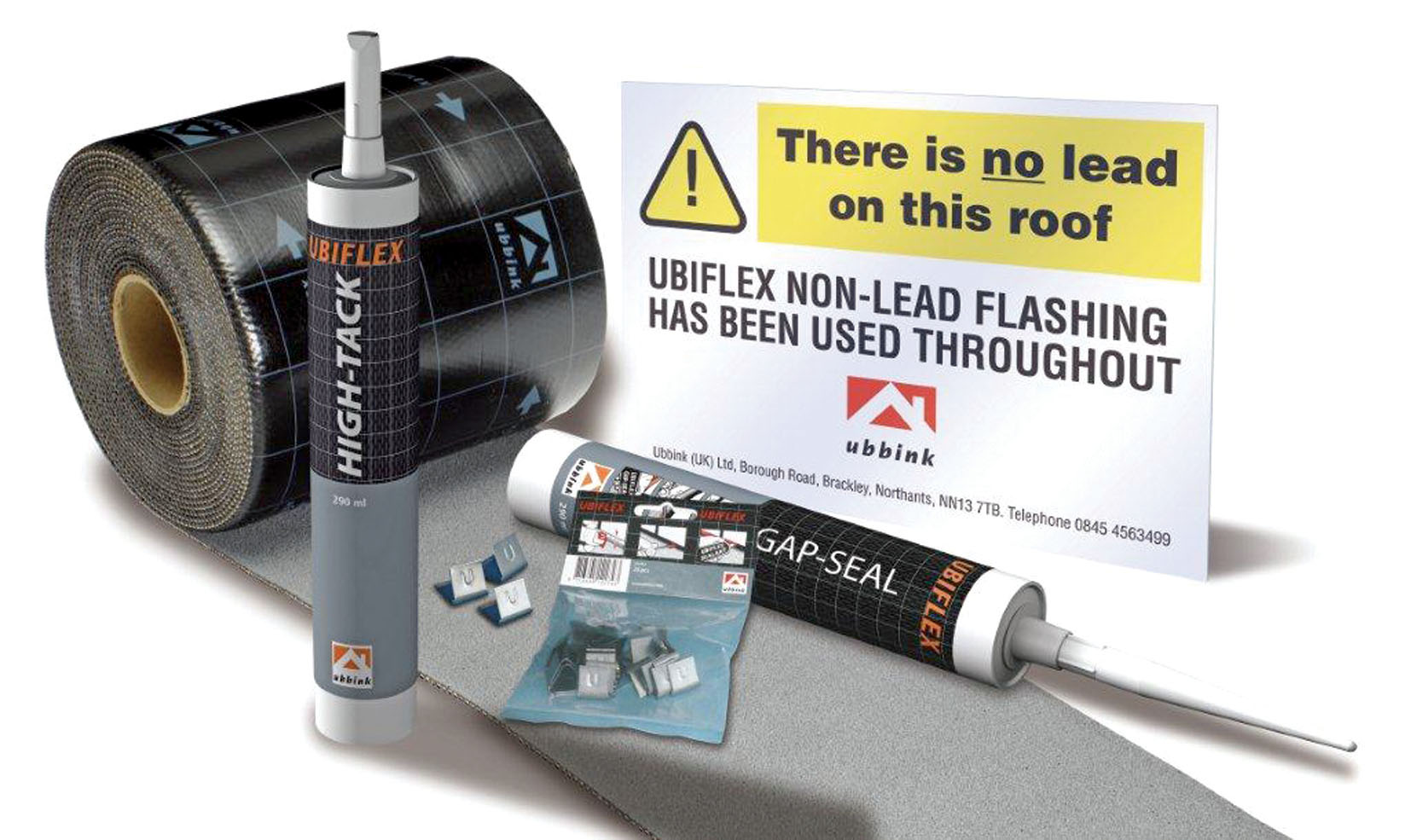 Lead Replacement Products
Ubiflex is a non-lead waterproof flashing material which can be used in most applications where lead is traditionally used, to provide a weatherproof junction at features such as a change of direction and materials. Ubiflex is available in a range of colours, widths, lengths and accessories for installation. Available in widths 150,200,250,300,400,450,500,600 + 1000mm, with roll lengths of 6 +12m depending on the roll width.
Cromar Flashing Tape
Self adhesive bitumen coated, heavy duty lead look finish for trade use. Sizes available: 50mm x 10m, 75mm x 10m, 100mm x 10m, 150mm x 10m, 225mm x 10m, 300mm x 10m, 450mm x 10m, 600mm x 10m.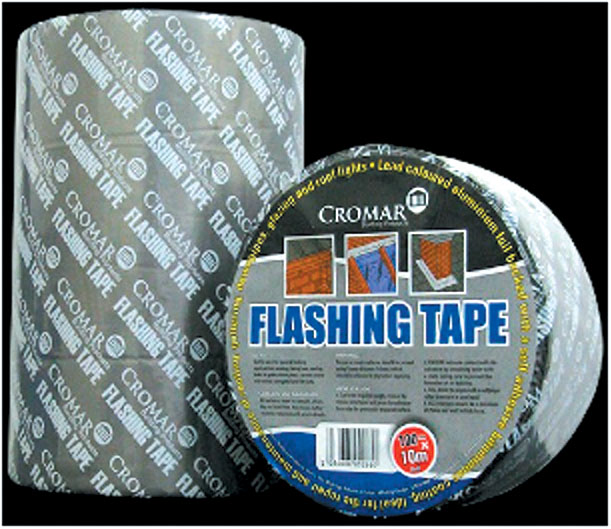 Cromapol Waterproofing
Cromapol will waterproof instantly, even while wet, and will not wash off while curing. It is ideal for use in damp conditions. Will withstand ponding and covers in only one coat without the use of a primer. Cromapol Advantages, Great adhesion | Application in damp weather | Instant protection | No wash off | Excellent solar reflectivity | Reinforced membrane.
Application in one coat | Seamless | Fully flexible | Unaffected by temperature | Economical.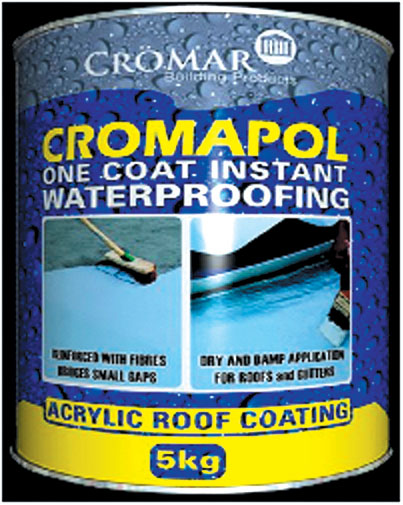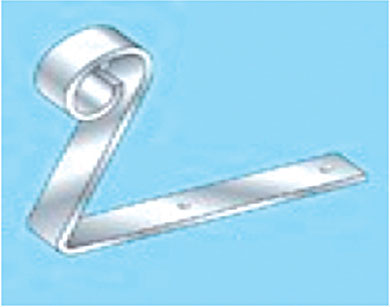 Hip Irons
Designed to provide decorative restraint when bedding hip tiles. Manufactured from galvanised steel. Dimensions: 300mm long, 25mm wide, 3mm thick and 150mm high.