The face fix joist hanger is a heavy duty hanger for connecting joists to timber, masonry, concrete etc. Face fix hangers allow for multiple fixing options, square twist nails, coach screws, bolts and masonry anchors. With each fixing application maximum permissible safe working loads will be achieved if all available fixing holes are used.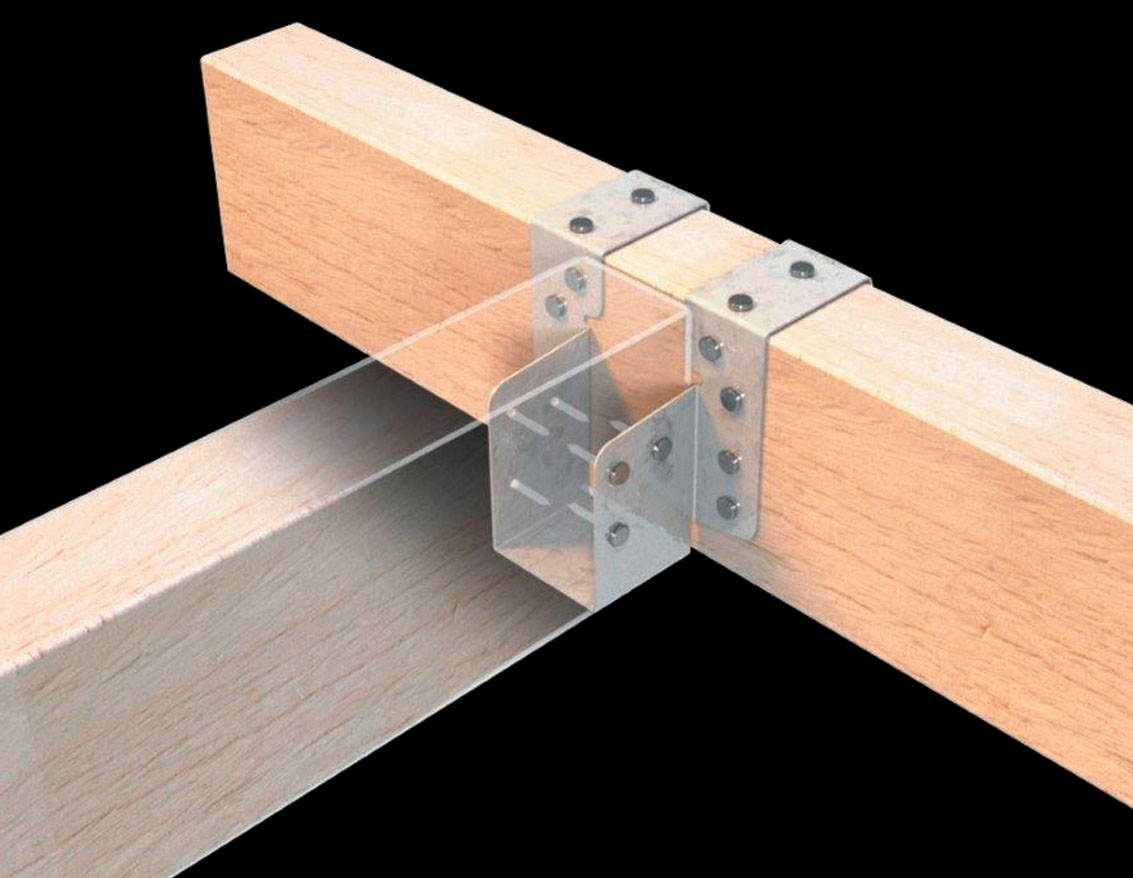 Face fix hangers are specified by their overall length, to decide which hanger is required simply take the depth of the timber for example 225mm then double it and add the width of the timber for instance 38mm. Therefore in our example we would have (225x2) + 38 = 488. We would then select the face fix hanger closest but less than our example figure. Standard face fix hanger ranges are 240, 335, 380, 440, 500 + 620. So from our example we would choose the 440 range as we know the hanger will not protrude above the height of the joist.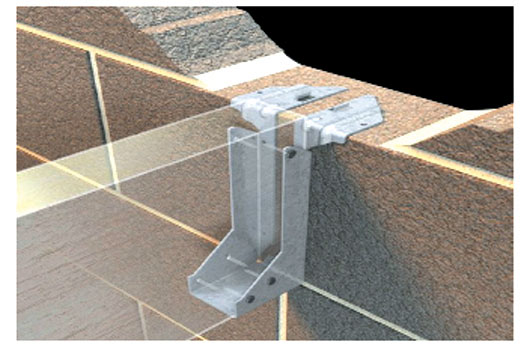 Masonry joist hangers are single piece timber to masonry hangers incorporating wider masonry flanges to increase the load bearing capacity of the masonry wall. Installation advice: The back face of the hanger must be flush against the masonry wall.
The timber joist should be square cut and butting to the back face of the hanger(maximum permitted gap of 6mm).
For all standard masonry hangers a minimum height of 675mm of set masonry must be in position above the supporting flange before any load is applied.
The joists are secured to the hangers using square twist nails through the side gussett and the nail holes are non coaxial.
A recommendation is to notch the base of the joist to allow for a level surface for plaster boarding purposes.
Restraint straps are used in conjunction with masonry hangers to provide lateral restraints.
Rapid Build Joist Hangers
Rapid build joist hangers have been specially designed to offer a superior level of performance to traditional joist hangers, giving a guaranteed qualified safe working load without the need for masonry above. Advantages: Speeds up the build process by providing a safe working platform without waiting for masonry to cure. A return flange design is available, this ensures the hanger face tightly abuts masonry and ensures correct installation.