Keylite Roof Windows have been innovatively designed to provide as much natural light as possible to enter a structure without compromising on heat loss or aesthetics. Each window is loaded with key features including:
Flick fit brackets
Pre-fitted Flick-Fit brackets are easy to use and make fitting window faster from the box to the roof.
Integrated Thermal Collar
Removing the release tape will allow the unique thermal collar to expand, filling the gap between the window frame and the roof. Helping to reduce the cold bridging effect.
Ventilation Handle
A slimline ventilation handle incorporating a contemporary style that allows for trickle ventilation even with the window fully closed and securely locked.
Maintenance Free Hinge
The hinge is the only operational part of the window which moves, the maintenance of this product has been eliminated with new design.
Sash Hinge Finger Springs
The sash hinge finger spring allows the sash to be installed back into the frame in one smooth, effortless motion.
Click Fit Hood & Cover Flashings
Click the hood under the clips and secure, the cover flashings now need 50% fewer screws than before.
Low Profile Hood
The recessed fit is achieved with standard flashings which, together with the new hood design, create a low profile.
Warm Edge Glazing
All glazing is upgraded as standard to warm edge which adds protection against condensation.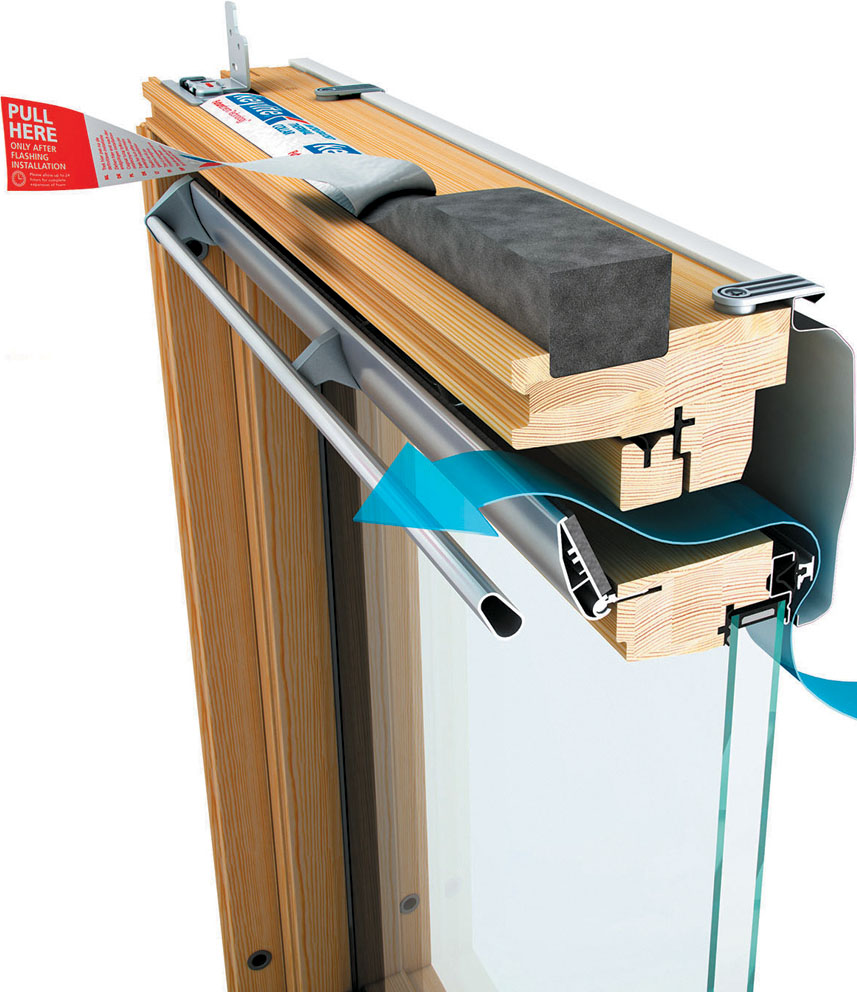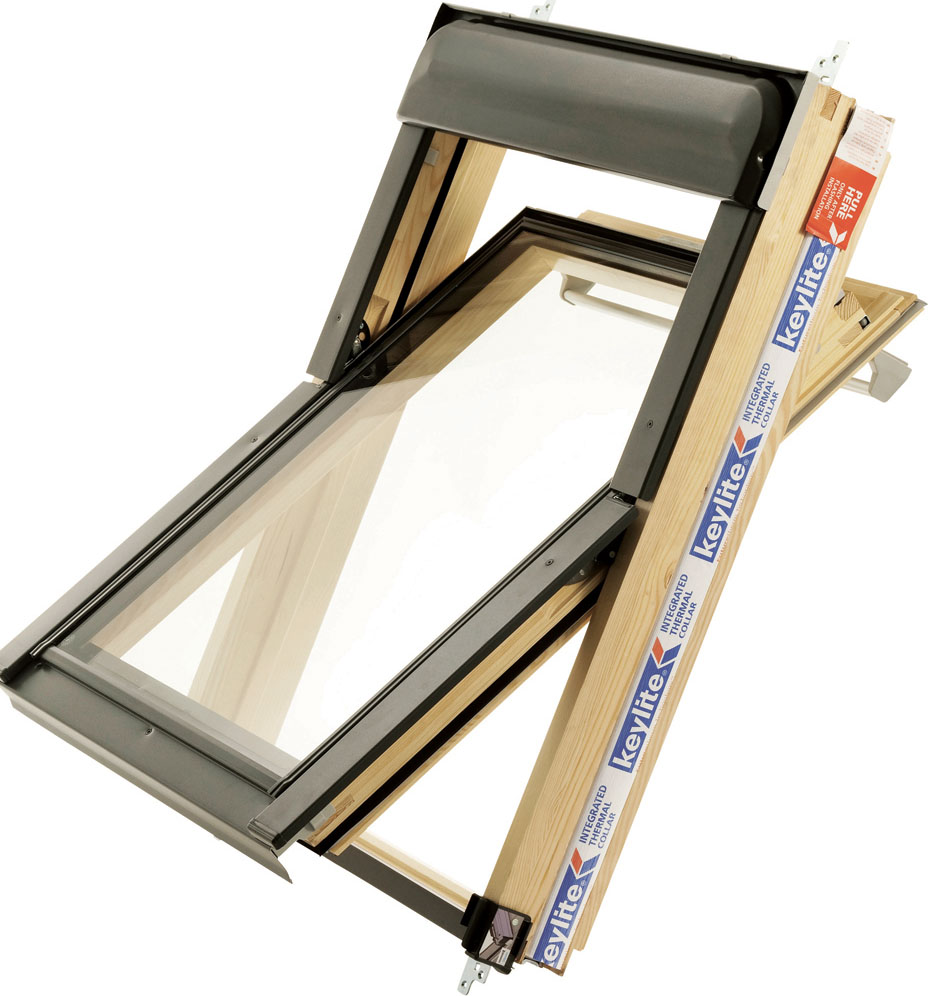 Roof Window Benefits
Easy Cleaning
The window rotates through 180° and locks in place, allowing easy access to the outer surface of the glass which can be cleaned from inside the room.
Thermal Performance
Only Keylite roof windows have an Integrated Thermal Collar, Warm Edge Glazing and a Recessed Fit as standard, leading to enhanced thermal performance.
Easy Maintenance
Due to the quality of the lacquered finish and an innovative maintenance free hinge, Keylite windows are extremely easy to maintain.
Effective Ventilation
An initial short pull downwards on the handle opens the ventilation flap while the window is still securely closed; a further gentle pull opens the window.
Keylite roof windows are available as standard in 12 different sizes as:

CP01 550x780, CP02 550x980, CP01C 550x1180, CP03 660x1180, CP04 780x980, CP05 780x1180, CP06 780x1400, CP07F 940x1400, CP07 940x1600, CP08 1140x1180, CP09 1340x980 + CP10 1340x1400. Other non-standard sizes are available upon request. The full range includes centre pivot, top hung or fire escape as standard offering and then the same range as a conservation offering. Flashings are available to suit all the window styles and are matched to the roof finish by allowing for a standard tile, deep tile, plain tile or slate flashing.
Installation tips:
40mm allowance must be given for the roof window opening (leaving a 20mm gap between window frame and batten). This allows for alignment and for the integrated thermal collar which fills the gap between the window frame and the roof.