Channel Drainage systems provide complete and long-term solutions for the collection and dispersal of surface water. They are available in 1m lengths and can be combined with a range of accessories, aiding installation and providing connection into mains drainage.
Storm Drain Plus
Storm Drain Plus is a unique and easy to install surface water channel drainage system for a domestic environment. Storm Drain Plus is manufactured from lightweight polypropylene, with a high impact strength at hot and cold temperatures. Its cross-braced design prevents floating. Flexibility is offered with a choice of 2 grate finishes (black plastic or galvanised steel) and 3 base outlet options.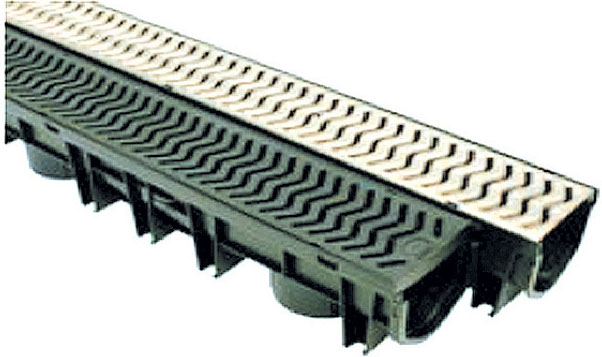 Storm Drain Plus Accessories
End Cap - Allows you to securely seal the upstream end of a pipe;

Jointing Clip - For the secure connection of two cut channels;

End Outlet - To connect into a 100mm or 110mm pipe;

Sump Unit - Includes a silt basket and integral water trap to prevent odours;

Quad Connector - An easy corner or T-junction connector available in black plastic or galvanised steel.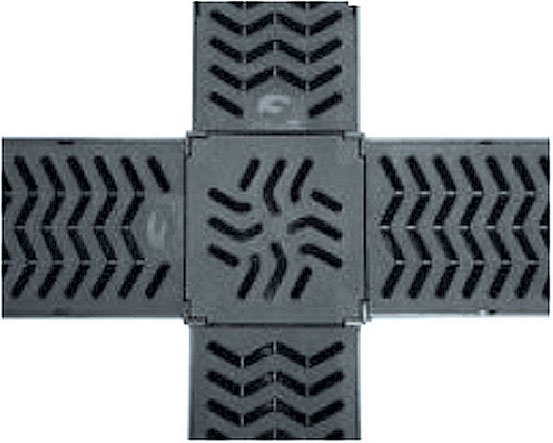 ACO Hexdrain & Hexdrain Brickslot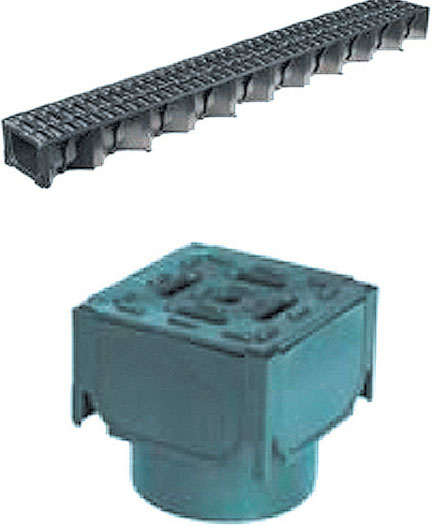 ACO HexDrain is a high strength, high quality channel drainage system suitable for a range of domestic drainage applications. It is manufactured using recycled polypropylene; ACO HexDrain has a range of innovative
features which makes installing drainage channels easier than ever.
The new range of elegant and modern 'Complete the Look' gratings provide choice and style to complement driveway and patio projects. A choice of 6 gratings are available: Wedge Wire Stainless Steel/Antique Iron/Anthracite/Polished Stainless Steel/Galvanised Steel/Black Pastic.
A full range of accessories is available designed to aid simple and fast installation.