Roof Ventilation and Roof Accessories
Soffit Vent Strip
Used to ventilate pitched roofs, where the pitch of the roof is 15degrees or more, and the roof void is attic or loft space. On roofs where the eaves incorporate a soffit board, with soffit boards of between 6mm and 9mm in thickness.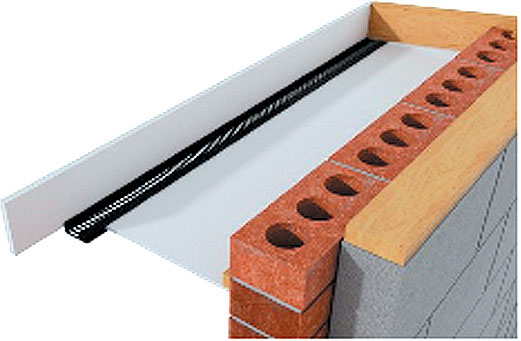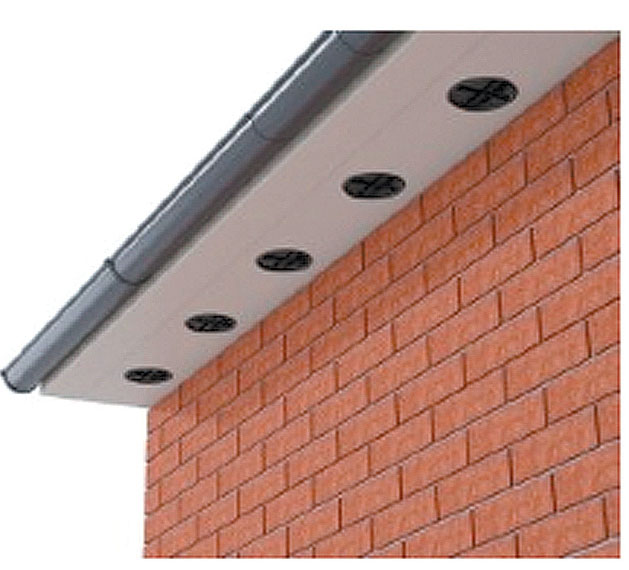 Mainly used in refurbishment, push-in soffit vents (primary roof vents); provide a convenient method of providing ventilation through an existing soffit board. Barbed ridges on the sides of each vent grip the soffit board and hold them securely in place. Each ventilator provides 1600mm2 of free airflow and should therefore be positioned at 160mm centres in order to achieve the equivalent of a continuous 10mm opening. Available in white, brown and black.
Expanded stainless steel soffit vent
Expanded stainless steel soffit vent mesh is used over the vents to exclude birds and insects. This mesh is an economical material for the purpose. It is readily adaptable to various eaves details, is light in weight and easy to handle on site. Coils of mesh in convenient dispensers make site work easier and avoid wastage. Each coil is 75mm wide and 30m in length.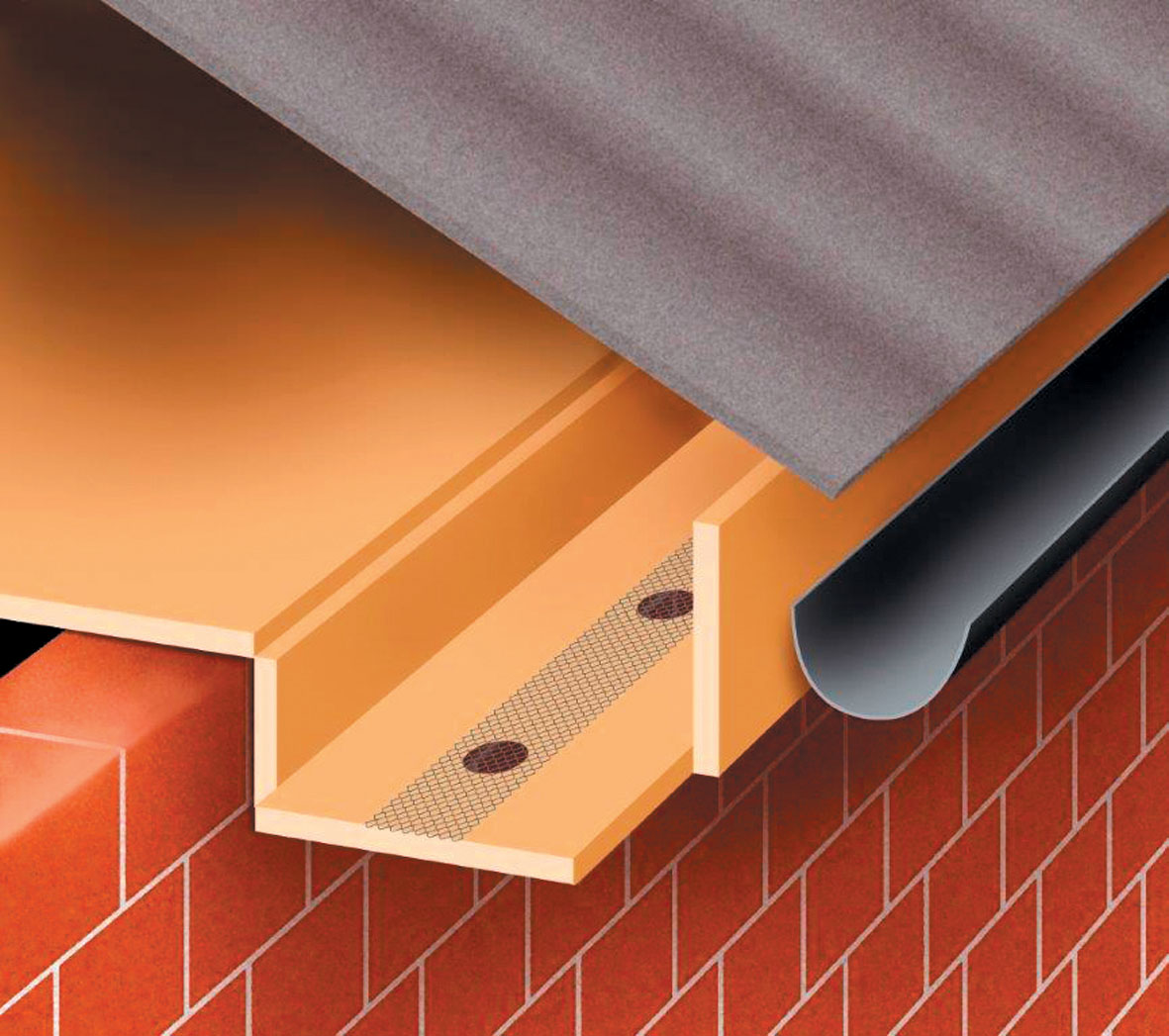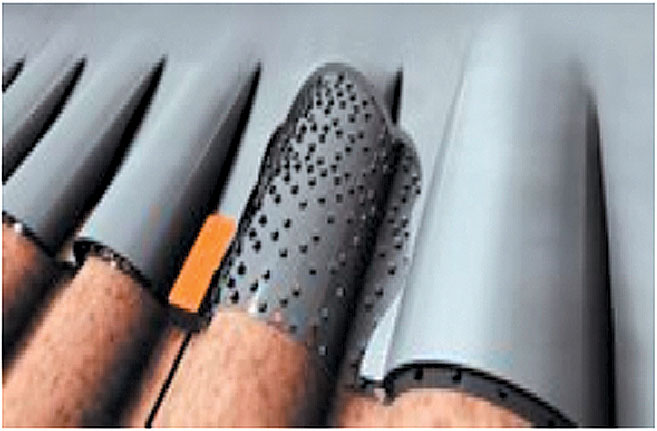 Flash Vent
Flash Vent is a simple one piece roll-out, easy fit sheet that provides weather-tight ventilation for abutment roof details with a continuous 5mm2 of airflow.
Universal Slate Ventilator
Ideal for new build or existing roof applications.
Intended to replace one normal roof slate and suits slate sizes of either 610mm x 305mm or 510mm x 255mm.
Use as supplied for standard large slates or cut along the provided guide lines for smaller slates.
Can be combined with the pipe adapter kit to enable connection of 100mm soil vent pipe and/or mechanical extractor. The low hood design makes the vent inconspicuous, whilst providing a free vent area of 10,000mm2.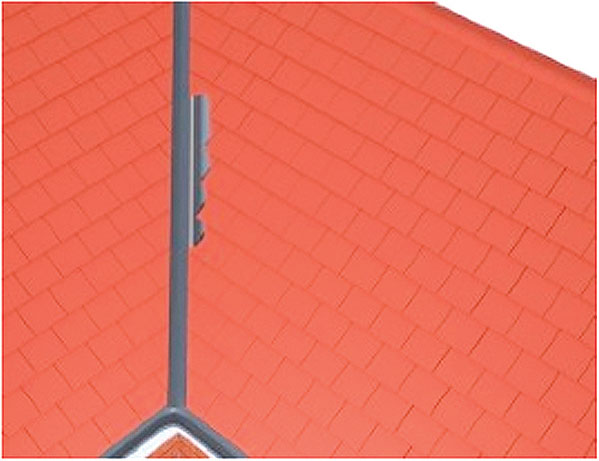 Valley Troughs and Joining Strips
As an aid to remedial work where new, or dissimilar tiles or slates are laid up to an existing roof covering.
To form a weatherproof channel at the point where the two types of roof tile or slate meet.
On roofs constructed in concrete or clay tiles or natural or man made slate.