Underfloor and Through Wall Ventilation
Telescopic underfloor ventilators are used to provide a free airflow below suspended ground floors. 1500mm2 per m run of wall is required and this can be achieved by spacing vents at no more than 2m centres with vents not more than 450mm from the ends of the wall. Ventilators should be positioned down two opposite sides of a building so as to provide a cross flow ventilation and help to prevent stagnant air pockets.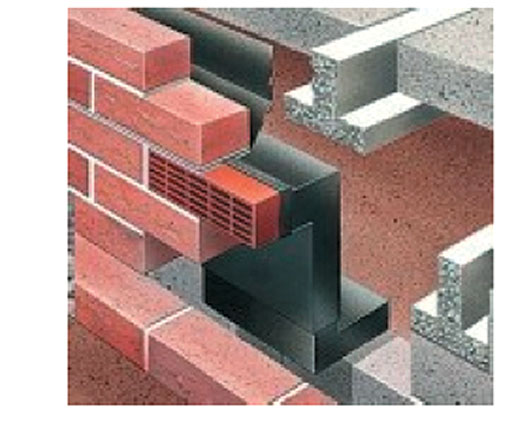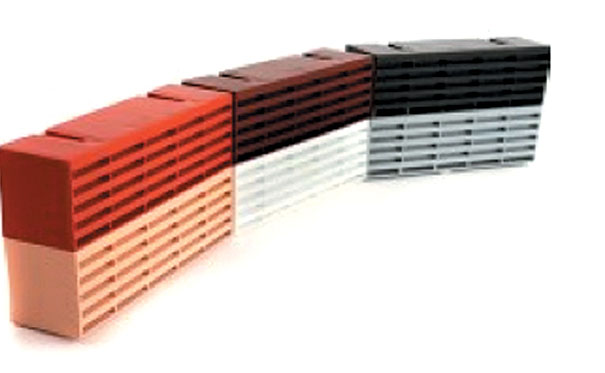 Underfloor vents should always be used in conjunction with an airbrick which is available in a range of colours, black, brown, buff, clear, grey, terracotta and white. Each underfloor vent is adjustable in height to suit 3-5 brick courses. Vertical extension sleeves enable an additional two brick courses each and can be joined together to increase the number of brick courses covered.
Horizontal extension sleeves are also available to increase the projection of either the front or rear of the telescopic adaptor to cater for different wall constructions. If airflow is required further into the fabric of the building usually via a 110mm diameter pipe then a duct adaptor is available with a 110mm dia to connect via a coupling connection to the pipe and to the rear of the telescopic adaptor.
Cavity sleeves are used where no height change is required to provide airflow to a building interior. Cavity sleeves should always be used above DPC level and it is recommended that a horizontal tray should be used above the product to prevent rainwater from tracking across the top of the sleeve.