Wall Ties, Frame Cramps and Movement Ties
Wall ties and frame cramps are primarily used to tie an inner leaf of blockwork to an outer leaf of brickwork or to tie a leaf of brickwork to a fixed point such as a steel stanchion.
We stock all our wall ties and frame cramps in stainless steel to avoid any possible corrosion as a result of moisture attack in the cavity of a wall.
Masonry cavity wall ties are stocked in three different ranges, a type 4 tie as a light duty housing tie suitable for brickwork up to 10m in height, a type 2 tie which is classed as a general purpose tie and suitable for brickwork up to 15m in height and finally a type 1 tie classed as a heavy duty tie. Depending on which tie is required lengths are available at 200, 225, 250, 275 + 300mm.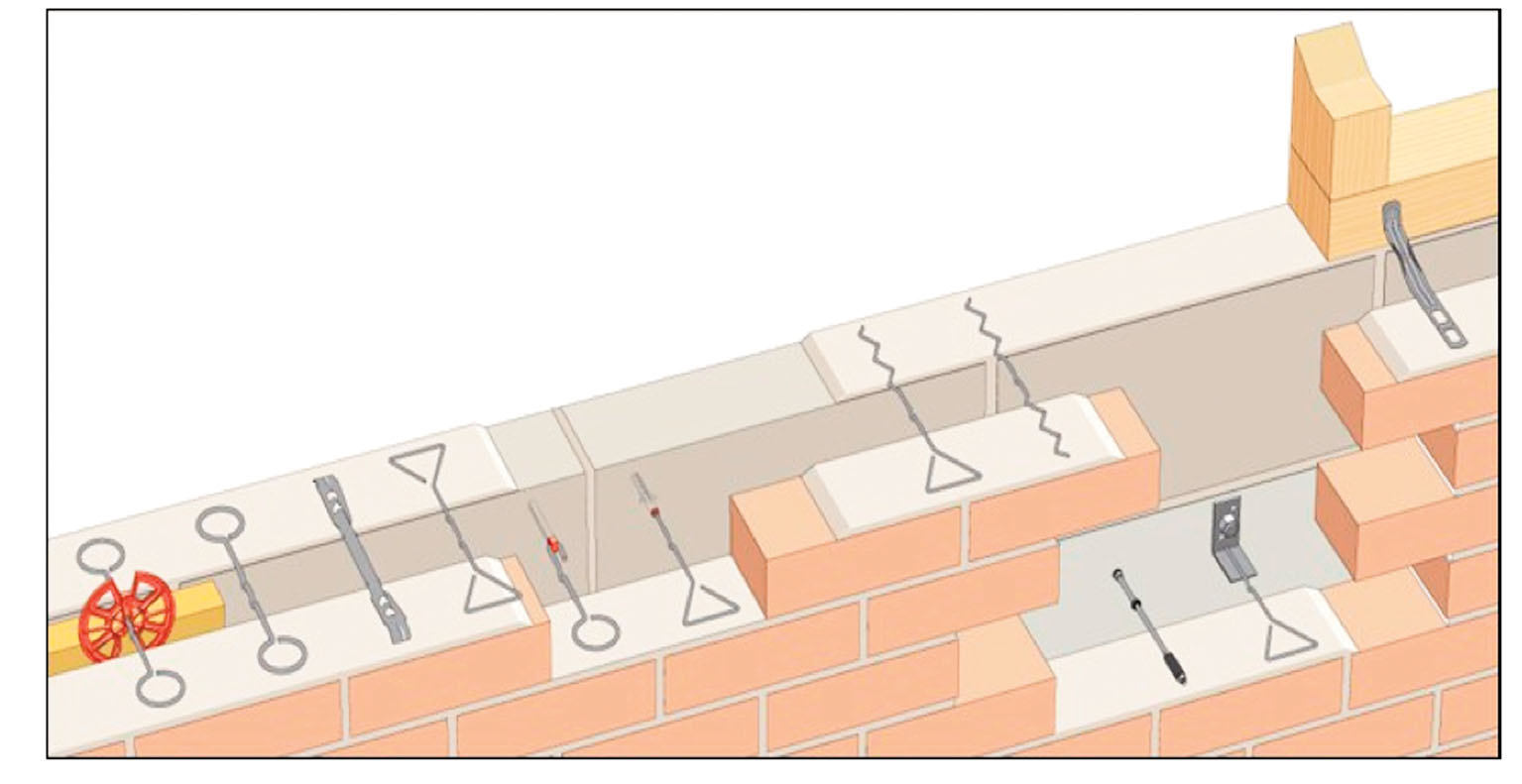 Frame cramps are available with different variations and projections as required. Standard projections are 75, 100, 125, 150, 175, 200, 225, 250, 275 and 300mm, upstands can be the regular 30mm or for a higher upstand 50mm. The cramp can have a multi holed or slotted upstand and the cramp itself can be plain ended or safety ended. A v-drip can be added in the projection of the frame cramp to prevent moisture travelling from outer to inner walls. A debonding sleeve is used if a movement joint is required. Additionally an insulation disc can be used with either wall ties or frame cramps if there is part fill insulation in any cavity involved. Isolation sleeves can also be used when fixing a stainless steel tie to a mild steel frame to prevent bimetallic reaction.
Timber frame wall ties are manufactured from stainless steel for cavities between 50 and 100mm in timber frame buildings. Sizes 125mm for a 50mm cavity, 150mm for a 75mm cavity and 175mm for a 100mm cavity.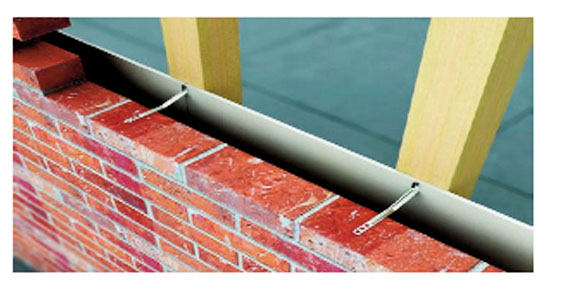 Installation Advice
All wall ties should be fixed at 900mm centres horizontally and 450mm vertically. Around door and window openings wall ties should be fixed at no more than 300mm vertical centres and no more than 225mm from the openings. Wall ties should also be fixed at no more than 225mm from the DPC/ground floor level and no more than 225 from a corner of a structure.
Movement Ties
Movement ties are used where lateral movement is required in a wall to prevent cracking, standard lengths of ties, 150, 200, 225 and 250mm. The ties are used in conjunction with a closed cell polyethylene joint filler available in rolls of either 10mm or 12mm thick and either 100 or 150mm wide. All rolls are 10m in length.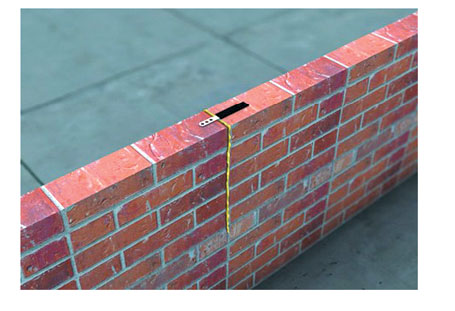 Two Part Ties
Two Part Ties are used for larger cavities, typically 150mm to 300mm. The tie comprises one short length built into the inner leaf as construction proceeds. The other side is longer subject to the size of the cavity and locks into the shorter section to create the full tie. Complete the smallest length is 300mm to suit a 150mm cavity rising to a 450mm length for a 300mm cavity.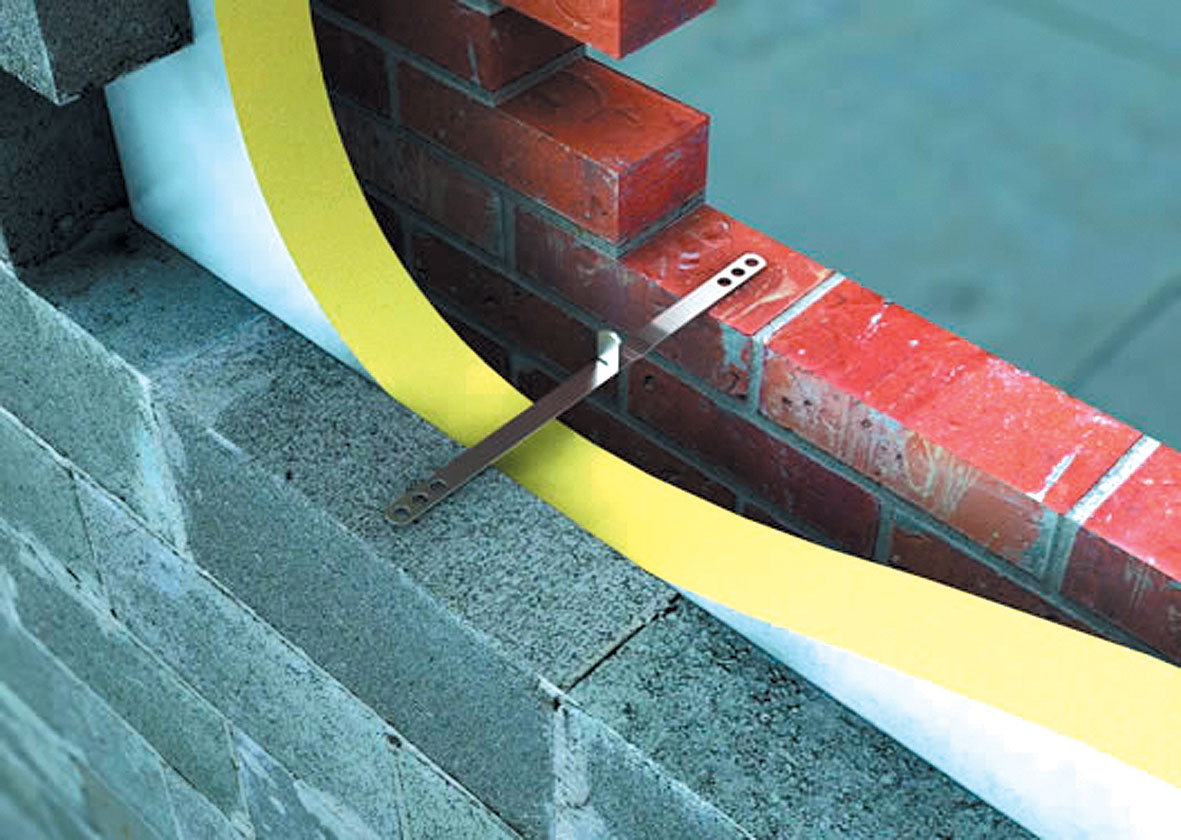 Head restraints and sliding brick anchor stems
Head restraints and sliding brick anchor stems are used to provide lateral restraint to the head of a wall. The three main options are: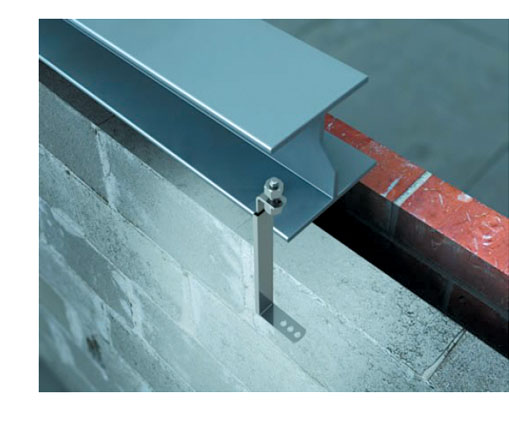 Internal Head Restraint.
Provides restraint to a structural soffit whilst allowing for vertical movement.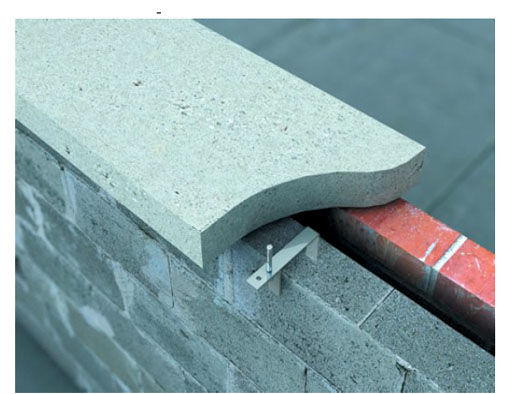 Concealed head restraint.
Provides an economical solution to either 100 or 140mm thick wall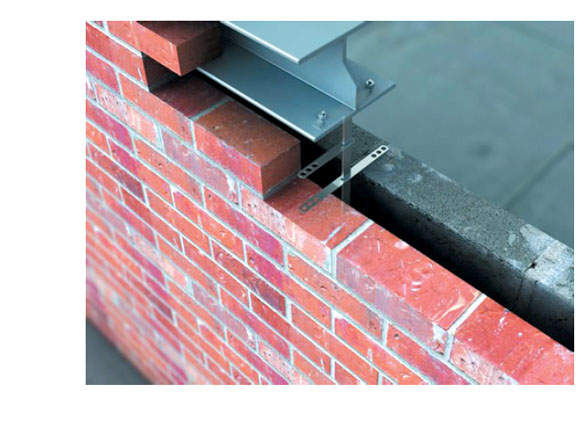 Sliding Brick Anchor Stems.
These are used in heavy duty scenarios and can be used with either a one way or two way ties to fix into either one or both leaves.
Neutras Ties
Neutras wall ties have been designed to provide a low thermal conductivity solution to masonry walls where a low U value is required. They are available as a type 4, type 2 and type 1 offering and as such are able to offer high structural performance levels.
Stone Cramps
Stone cramps are frame cramps with 3 dowel holes in the projection to allow for 6mm dowel bars to pass through and to allow for a range of fixing options. They are used to restrain stone cladding and coping stones and are available in a variety of projections commencing at 50mm and rising in 25mm increments up to 300mm.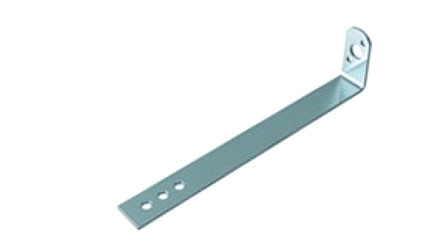 Many other types of ties are also available including clasp ties, wire frame cramps, wire clasp ties, column ties, traditional double triangular wall ties and flat safety-safety ties for collar joints.
Wall Starters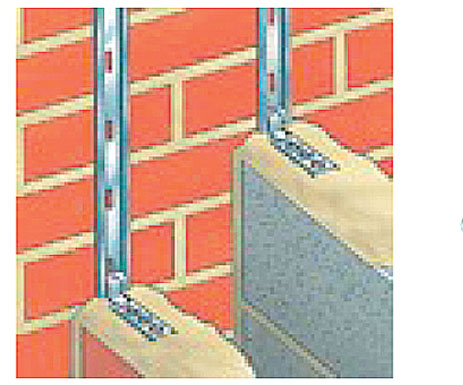 Wall starters are designed to tie a new masonry wall to an existing superstructure without having to cut out brickwork, they are designed to allow for vertical movement in the new wall, a sleeve can be added to the tie if lateral movement is also required. Wall starters are suitable for walls of up to 3 storeys high or 8m maximum.
Starter ties are used where new walls are being built direct from an existing wall or where a wall or window frame needs to tie into a masonry course. Ties start at 130mm projection for where brickwork needs to commence directly adjacent to existing brickwork or timber frame.
If a cavity is required then the tie used will be a cavity starter tie, a cavity starter tie comes with a drip along the length to prevent moisture travelling from the outside leaf to the inner leaf of masonry. All starter ties come with a nylon plug to allow fixing into masonry. Lengths available 180, 200, 225, 250 + 275mm.
Remedial Wall Ties
Remedial Wall Ties are used in masonry construction where no wall ties exist or where existing ties have perished. They are made with a neoprene spreader on both ends designed to spread and grip the masonry as the tie is tightened. Application: Drill an 11mm hole though the outer leaf and into the inner leaf to a minimum depth of 70mm. The tie is mechanically fixed using a fixing tool which will tighten the tie as it grips first on the inner leaf and secondly to the outer leaf.

The inner neoprene spreader has oversized ridges to create an immediate grip on the wall of the hole removing the reliance on the knurled nut to hold whilst the inner section of the tie is expanded. Designed for use on domestic properties or small commercial projects where brickwork does not exceed 15m in height.
Helical Fixing Ties
Helical Fixing Ties form a range suitable for remedial works or new build installations. Ties are available for use in timber frame buildings and suitable for cavity sizes up to 125mm. Also available are ties to fix external masonry to aircrete blocks, interlocking panels or thin joint systems, especially useful in situations of irregular coursing of brickwork to blockwork. Simply drill through the outer leaf and into the inner leaf to a depth of 70mm and clean the hole thoroughly before inserting resin to the inner leaf followed by insertion of the tie. Finally fill clearance hole with resin to secure tie. The range includes fixing tools, grouts and grout guns.