175x6.7mm Perf Wafer Structural Screws 50 per bag
Availability:
2 working days lead time.
Image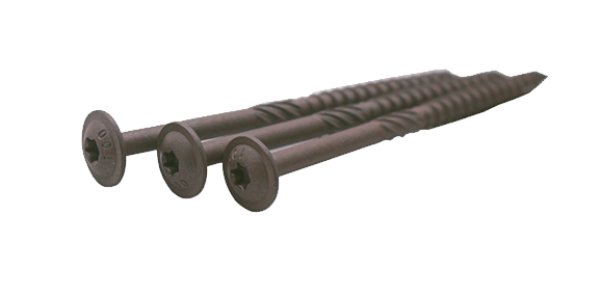 Additional Information
Performance Structural Wafer Head Screws
These specialist structural screws have a Torx Wafer Head for improved clamping and a low profile finish.
They are finished in a natural brown ACQ corrosion resistant coating and have the benefit of a milling thread, partially serrated thread and a type 17 cut point.
Each box comes with a FREE TORX DRILL BIT.
Code Name Size Per Pack Per Outer
PWP175STRWAF10 175x6.7mm Perf Wafer Structural Screw (10) 6.7 x 175mm 10 10